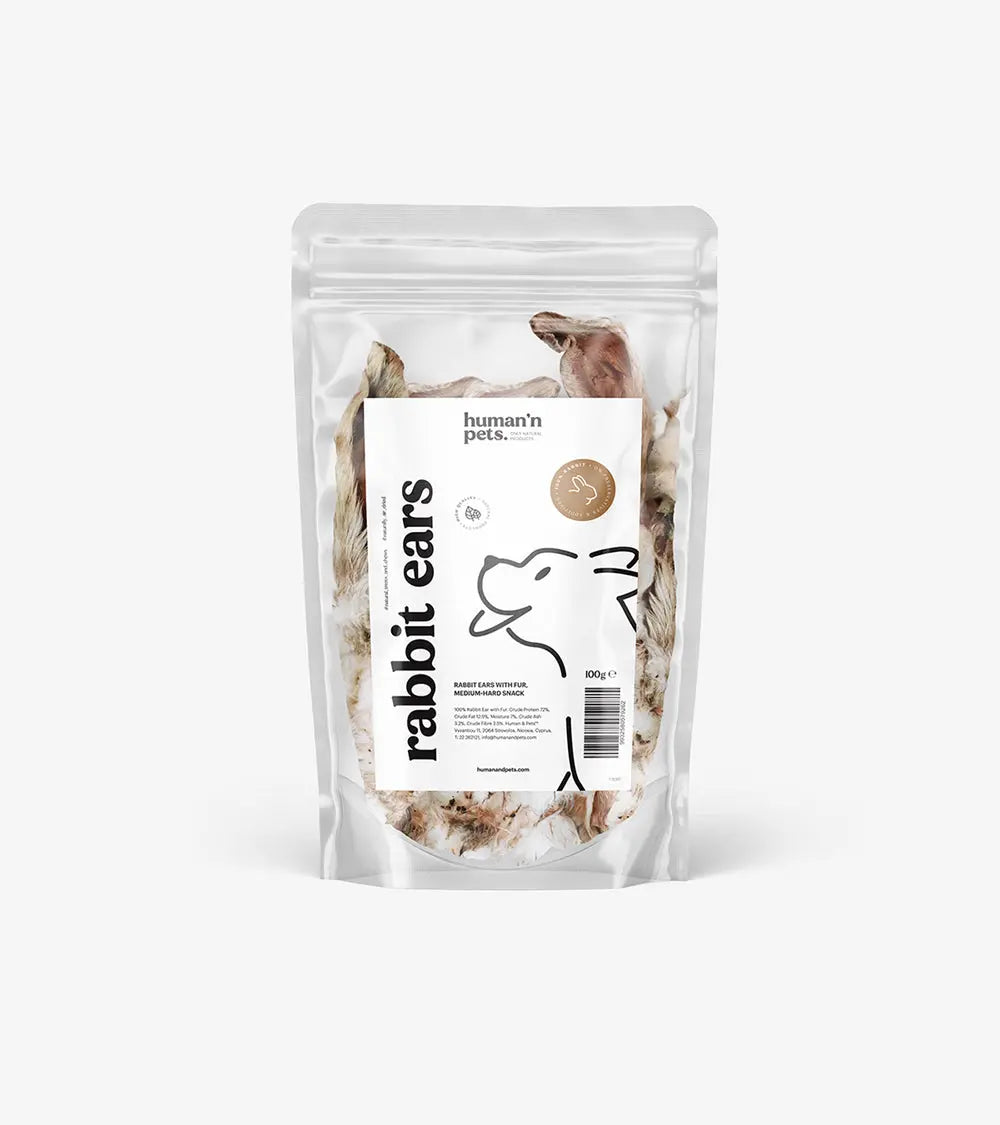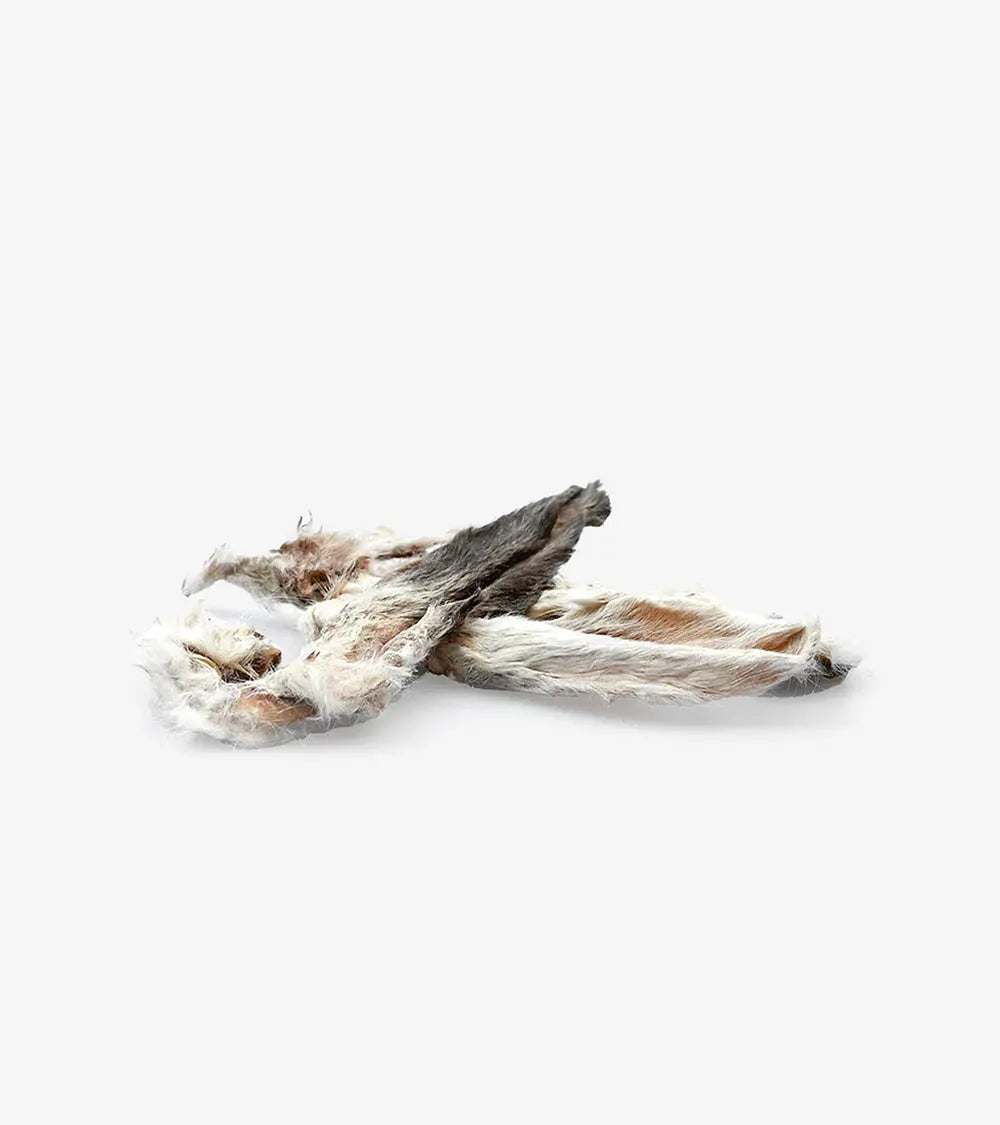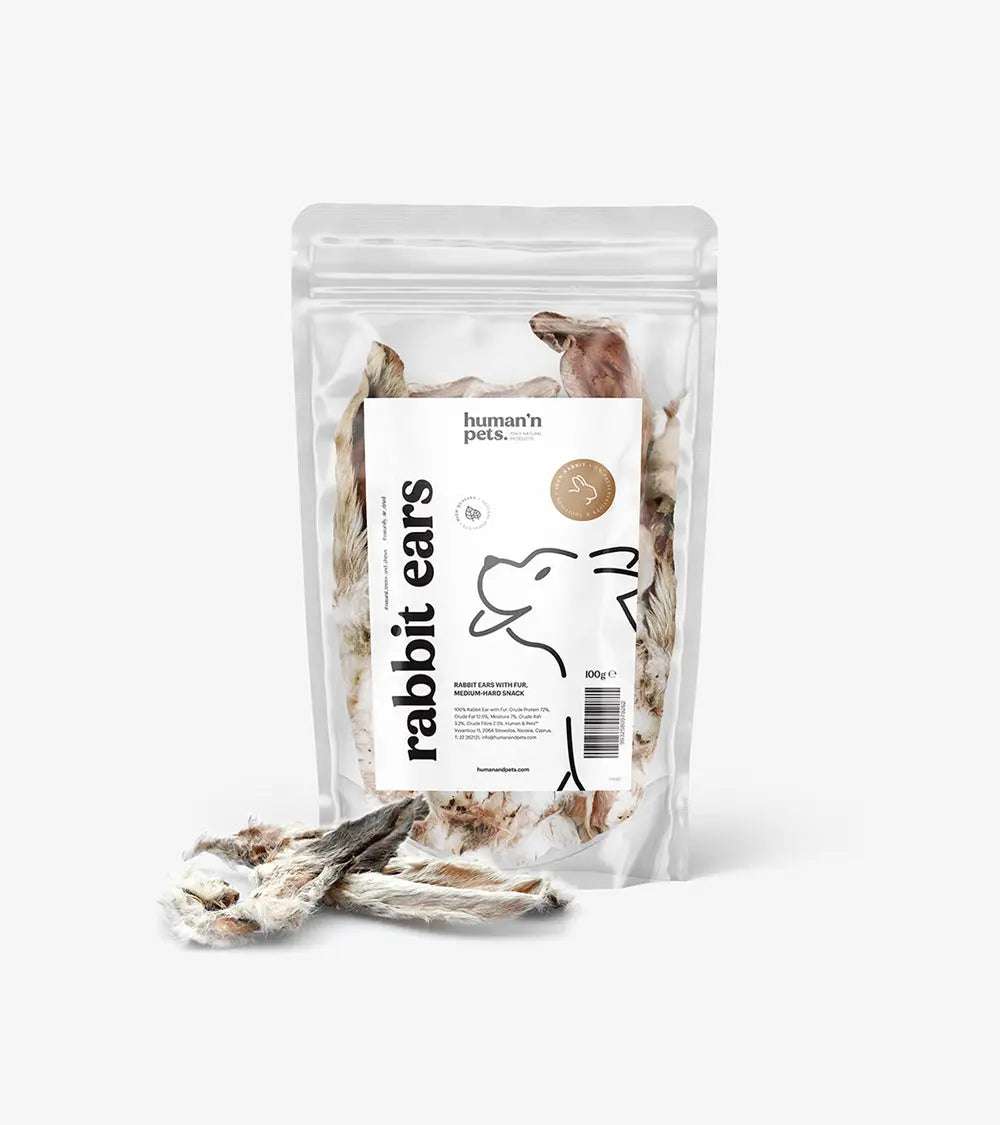 Rabbit Ears with Fur
✔︎ Naturally Air-Dried
✔︎ Without Synthetic Additives
✔︎ Premium Quality
✔︎ Freshly Raw Ingredients
In stock
Available Quantity for Pickup
loading....
Pickup available at Human & Pets Limassol (201)
Usually ready in 4 hours
Human & Pets Limassol (201)
Pickup available, usually ready in 4 hours
Vasileos Konstantinou 58
3076 Limassol
Cyprus
+35725256065
Human & Pets Nicosia (101)
Pickup available, usually ready in 4 hours
Vyzantiou 11, Strovolos
2064 Nicosia
Cyprus
+35722262121
These treats are the perfect treat for dogs of all sizes. With no preservatives, additives, cereals or fillers, rabbit ear is a brilliant complimentary treat to raw feeding! The fur covering the rabbit ears is actually classed as a source of fibre, and as we all know, fibre in the diet aids good digestive health...
As fur is undigestible, it basically brushes its way through the digestive tract and helps to clear away food residue which can build up over time.
Cleaning the digestive tract aids your pet's body in absorbing most of the nutrients being ingested through the cell wall of the digestive tract. Clean digestive system = more nutrients absorbed.
Fur also acts as a natural protection against worms by brushing away worms and eggs in the digestive system.
The fur also aids in cleaning teeth too as it rubs a little of the surface plaque off the gums and between the teeth.
Fibre/fur is great for bulking up poo. To naturally express the anal glands, poo needs to be firm enough to press against the anal glands as it passes through.
Healthy, nutritious and convenient to feed, our treats are a perfect complementary snack to your pet's raw diet. If you want a healthy, nutritious snack for your canine companion, our air-dried treats are the way to go.
100% Rabbit ears with fur
| | |
| --- | --- |
| Serving Size | 100g |
| Moisture | 7.00% |
| Protein | 72.00% |
| Fat | 12.90% |
| Ash | 3.20% |
| Fibre | 2.50% |
*Disclaimer: every attempt has been made to ensure that the nutritional information provided is an accurate representation of an actual or average as fed analysis of this product.
All of our products come in a handy resealable bag, so you can lock in the natural goodness between feedings. Just store in a cool and dry place, away from direct sunlight! It's that easy!
Suitable for puppies over 12 weeks
Please always supervise your pet while feeding, and make sure fresh, clean water is available.